4, Graphite has good chemical stability. After special processing of graphite, with corrosion resistance, good thermal conductivity, low permeability and other characteristics, a large number of used for the production of heat exchangers, reaction tank, condensate, combustion tower, absorption tower, cooler, heater, filter Pump equipment. Widely used in petrochemical, hydrometallurgical, acid-base production, synthetic fiber, paper and other industrial sectors, can save a lot of metal materials.
5, for casting, rolling sand, die and high temperature metallurgical materials: graphite thermal expansion coefficient is small, and the ability to quench the rapid changes, can be used as a glass mold, the use of graphite after the black metal to obtain the size of precision casting, High, without processing or a little processing can be used, thus saving a lot of metal. Production of cemented carbide and other powder metallurgy process, usually made of graphite materials and stamping die with porcelain boat. Monocrystalline silicon crystal growth crucible, regional refining containers, bracket fixtures, induction heaters are made of High Purity Graphite processing. In addition, graphite can also be used for vacuum smelting graphite insulation board and base, high temperature resistance furnace tube, rod, plate, grid shed and other components.
6, for the atomic energy industry and the defense industry: graphite has a good neutron modifier for atomic reactors, uranium-graphite reactor is currently used more of an atomic reactor. As the power of the atomic energy reactor in the slowdown material should have a high melting point, stable, corrosion-resistant properties, graphite can meet the above requirements. As the atomic reactor with high purity graphite requirements, impurity content should not exceed dozens of PPM. Especially in which the boron content should be less than 0.5PPM. In the defense industry, graphite is also used to make solid fuel rocket nozzles, missiles nose cone, parts of space equipment, insulation materials and anti-ray materials.
7, graphite can also prevent the boiler fouling, the unit test shows that in the water by adding a certain amount of Graphite Powder (about 4 to 5 grams per ton of water) to prevent the surface of the boiler fouling. In addition, graphite coated in metal chimneys, roofs, bridges, pipes can be anti-corrosion rust.
8, graphite can be used as pencil lead, paint, polishing agent. Graphite after special processing, you can make a variety of special materials for the relevant industrial sector.
In addition, graphite or light industry in the glass and paper polish and rust inhibitor, is the manufacture of pencil, ink, black paint, ink and synthetic diamond, diamond indispensable raw materials. It is a good energy saving and environmental protection materials, the United States has used it as a car battery. With the development of modern science and technology and industry, the application of graphite is still expanding, has become a high-tech field of new composite materials, an important raw material in the national economy has an important role.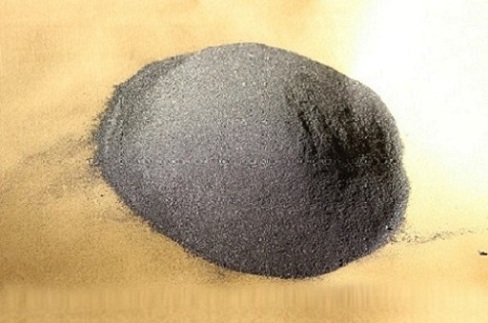 Looking for ideal Powder Metallurgy Graphite Powder Manufacturer & supplier ? We have a wide selection at great prices to help you get creative. All the Metallurgical Graphite Powder are quality guaranteed. We are China Origin Factory of Powder Special Powder. If you have any question, please feel free to contact us.
Product Categories : Graphite Powder